Canada: Bring Home ISIS Suspects and Relatives from Syria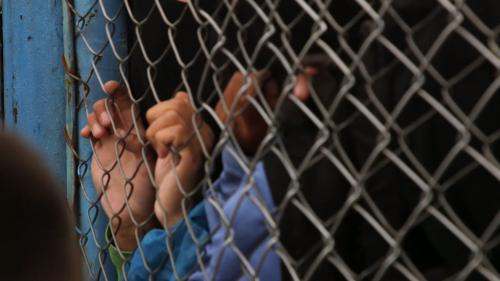 (Toronto, June 29, 2020) – Canada is failing to take adequate steps to assist and repatriate dozens of Canadians unlawfully detained in dire conditions for alleged Islamic State (also known as ISIS) links in northeast Syria, Human Rights Watch said in a report released today. The government should promptly repatriate all its detained citizens for rehabilitation, reintegration, and, as appropriate, prosecution.

The 92-page report, "'Bring Me Back To Canada': Plight of Canadians Held in Northeast Syria for Alleged ISIS Links," says that Canada has not brought home any of the estimated 47 Canadians – 8 men, 13 women, and 26 children – detained for more than a year in overcrowded, filthy, and life-threatening conditions. Most of the children are under age 6, including a 5-year-old orphan. Since March 2020, Canada has repatriated 40,000 other citizens from 100 countries in response to the Covid-19 pandemic, including 29 from Syria.
Transcript
"Basma"
Aunt of detained child
People that are suffering the most are the children. This temporary solution which is the camp, the detention camp is nowhere for a child to be.
VOICE OVER
This Canadian woman's 3-year-old niece has been  detained for over a year in a squalid camp in northeast Syria for the wives and children of ISIS suspects. The girl's Canadian father is dead. She is one of 47 Canadians stuck in these northeast Syrian camps and prisons. 26 of them are children.
None of the Canadians has been charged with a crime.
"Basma"
Aunt of detained child
The reason why I'm advocating is not just for my niece it's for all the other Canadian kids that are in there. / When I was asking for help from the government, nobody would help me. They just kept directing us to other people or say, "There's nothing we can do right now, we're just waiting. We're just waiting. We're just waiting."
VOICE OVER
The detainees don't have enough food, water, or medicine. For more than a year, relatives have been imploring Canada to help rescue them. So far, the Canadian authorities have not assisted or brought home a single one.
"Lakia"
Aunt of detained child (In French)
It's not the children who decided to go there, who decided to be born there or go there without anything, deprived of a quality of life that they would have been able to have here and I think that's what the government needs to realize.
VOICE OVER
The Canadian government says it is unable to bring its citizens home.
Justin Trudeau, Prime Minister of Canada
Right now we've qualified it is too dangerous for Canadian officials to go into Syria and into those refugee camps.
VOICE OVER
But 20 other countries have brought home citizens from these same camps and prisons.
Canada should act urgently to help and  bring home all its nationals stuck in northeast Syria. It can prosecute any adults suspected of serious crimes back home.
"Lakia"
Aunt of detained child (In French)
I believe that if we are speaking about Canada, I think people are able to understand  that a child is innocent in this story. And that they should have the right to the same possibilities as any Canadian child.